---
Problem: Unless connected via WiFi, vaults located inside iCloud Drive don't work. Files or directory contents load indefinitely.
---
Please make sure to enable mobile data for your iCloud Drive.
To enable mobile data for iCloud Drive, open your iOS settings, go to Mobile Data and scroll to the very bottom of that page to find the iCloud Drive switch.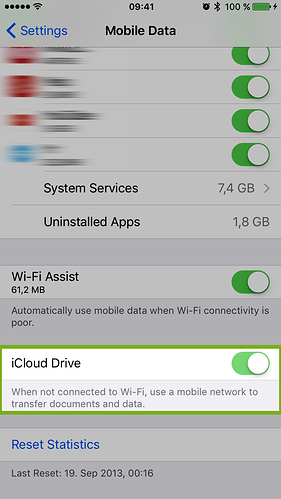 ---