Hi,
Suddenly today cannot access my excel file on my pc.
Can access through android which has a paid version of cryptomator as I got a new mobile.
Downloaded in the vault on the pc copy of the same excel file downloaded from android to test and could not open it.
I bought a new PC but did not have any pb with the file.!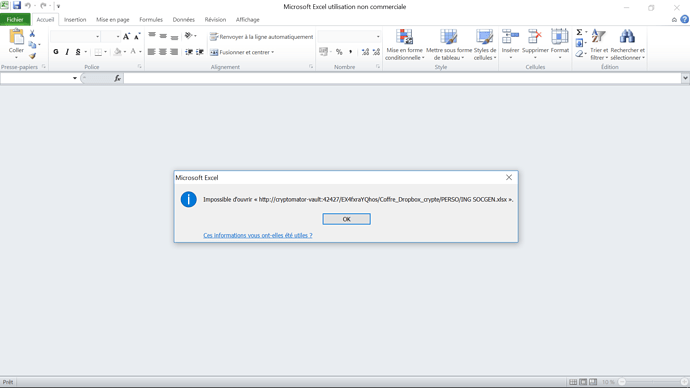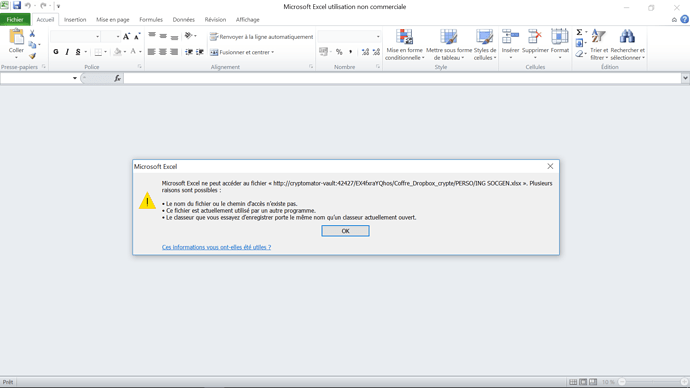 Really scary ! Any idea ?
Most sensitive file. Ready to drop Cryptomator.
Thank you for your help.
Regards.