Hi there,
On the weekend I tried out Cryptomator and I like it pretty much!
but when I copied a password from Paaword Safe to Cryptomator I received a warning message, that Cryptomator is monitoring the Clipboard and therefore it is not safe to use the Clipboard for passwords.
I have a PC with Win10Pro.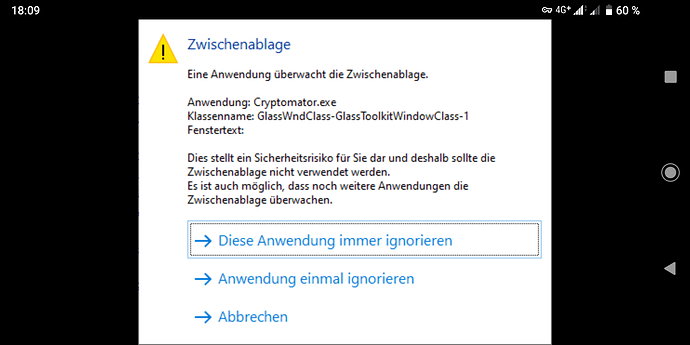 Can someone explain to me why Cryptomator is doing that? (honestly this was not really building up trust, but I guess there is a good explanation for that behaviour…)
thanks!
Walter