Hi,
Complete noob here! I tried installing Cryptomator today and the installer threw back this error: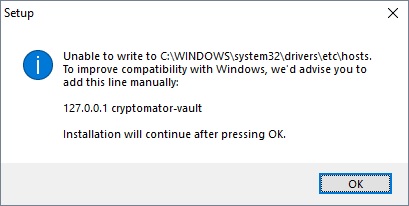 I clicked OK and it installed, but I have no idea what it's asking me to do, and now I'm concerned that this is going to impact usability or security.
It's on a Windows 10 Asus X453MA laptop. I've installed Cryptomator, but I've not set up any vaults yet until I get the OK from someone who knows what they're doing!
Many thanks,
Jen