There are several threads already regarding the inability to lock vaults on Mac (especially M1 and M2), yet this issue still persists.
I can't lock the vault.
Cryptomator won't stop running. Even after force quitting there seem to be open processes that prevent the Mac to restart or shutdown. I have to force shutdown.
Restarting Cryptomator results in the app no longer opening (only after force shutdown of Mac).
Overall the experienc is very bad and the program unusable in its current state. Should I use the Intel version with Rosetta? Does anyone have experience with that version? All I can say is the Apple Silicon version does not work and should not even be offered on the website.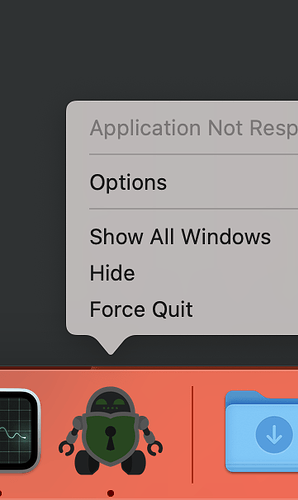 It's open but there is no process in activity monitor. Unable to quit…