my webdav box storage from cryptomator ios 2 stopped working today. i tried deleting the cloud connection and readd, received the wrong username and/or password message.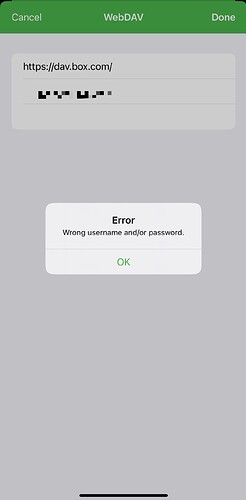 With the same credential, i was manage to connect from my mac desktop. so there's nothing wrong with the credential and box webdav url.
Rebooted my iphone and tried again, same error message on cryptomator.
I tried adding another cloud (onedrive). no issue.
Anybody else facing same problem with box storage from cryptomator ios today?
Thank you.