Hello I am new here,
I am trying the app on iOS. Here is what happens when I try to upload a file :
I press the three dots, select a file then the icon appears saying "Uploading file" but it freezes like these and stay like this for ever. This happens always, in any case except for photos. To move on I have to force shut down the app, lauch again and then I find my uploaded file.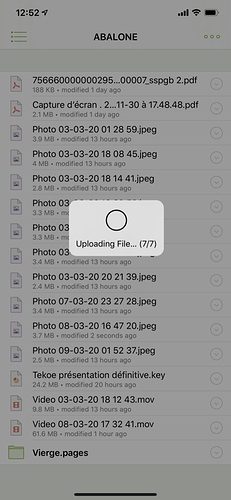 This is the most basic action I can do and it doesn't work. I am affraid people will leave this application really quick if they are newcomers ? Can we/I do something for this ?
Thank you for your help