Hello there,
I just migrated to a new iPhone. Now for some reason I am not able to unlock my Vault on iOS.
I was using FaceID before, but even with it turned off I always get the following Error Message, after trying to unlock:
Der Vorgang konnte nicht
abgeschlossen werden.
(CryptomatorCommonCo-
re.CloudProviderAccountError-
Fehler 0.)
The Vault is on iCloud, and I can still unlock it on the Mac.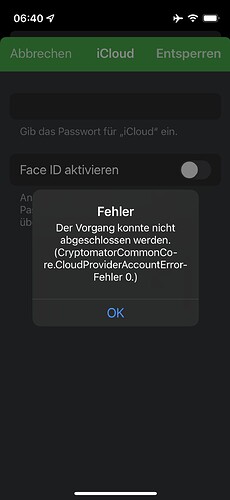 Thanks,
Chris