Hi, I'm a new user and Cryptomator installed and now runs without any problem.
However when I try to create my first vault, Cryptomator opens a Save As dialog box, I can enter a file name and location, but get an error message when I click the Save button.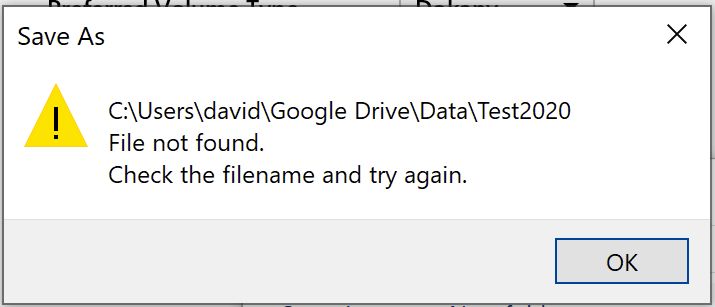 I'm probably doing something extremely silly, so please be gentle!
Cheers,
Dave