Hi. I'm a newbie, this is my first post.
I recently noticed that the search box is hidden in part behind the navigation bar, as soon as the cursor is placed in it. This is only happening while accessing Cryptomator through the share menue, comming from another app (see att. screenshot).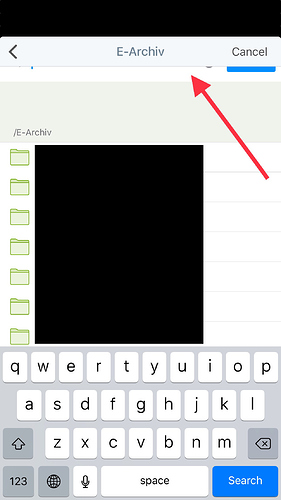 Is this a known issue?