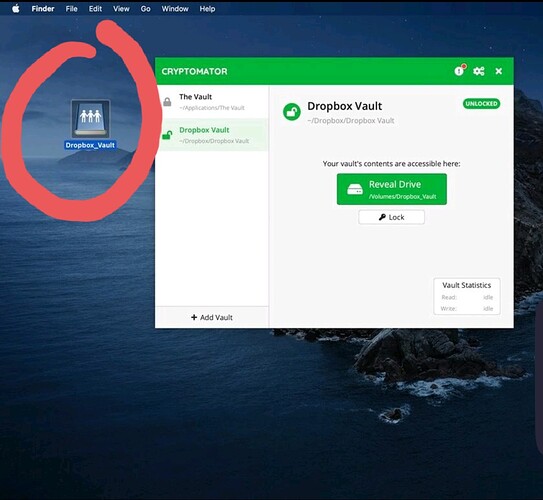 MacBook air M1 (MacOS Big Sur version 11.4)
Whenever I unlock my Dropbox Vault, it opens a disk that looks like an installer; I circled it in red on the attachment.
If I do not first eject that disk, the vault will NOT lock. Oftentimes that disk refused to eject and when I tried a second time to eject it, it's hello multicolour, spinning ball!
When the multicolour, spinning ball appears, the only way to lock the vault is to long press the power button on my mac to force shut it down. Please help