Hi there,
I wish I could use Cryptomator - but there's a problem. After I've istalled Cryptomator, I can build a new folder and create a password. But after doing the next step (entering the password) I'm receiving an error-message: "Unlock failed. See log file for details" ("Entsperren fehlgeschlagen. Siehe Log-Datei für Details").
Adding Cryptomator to the ransomware exceptions has no effect.
Here's the log file: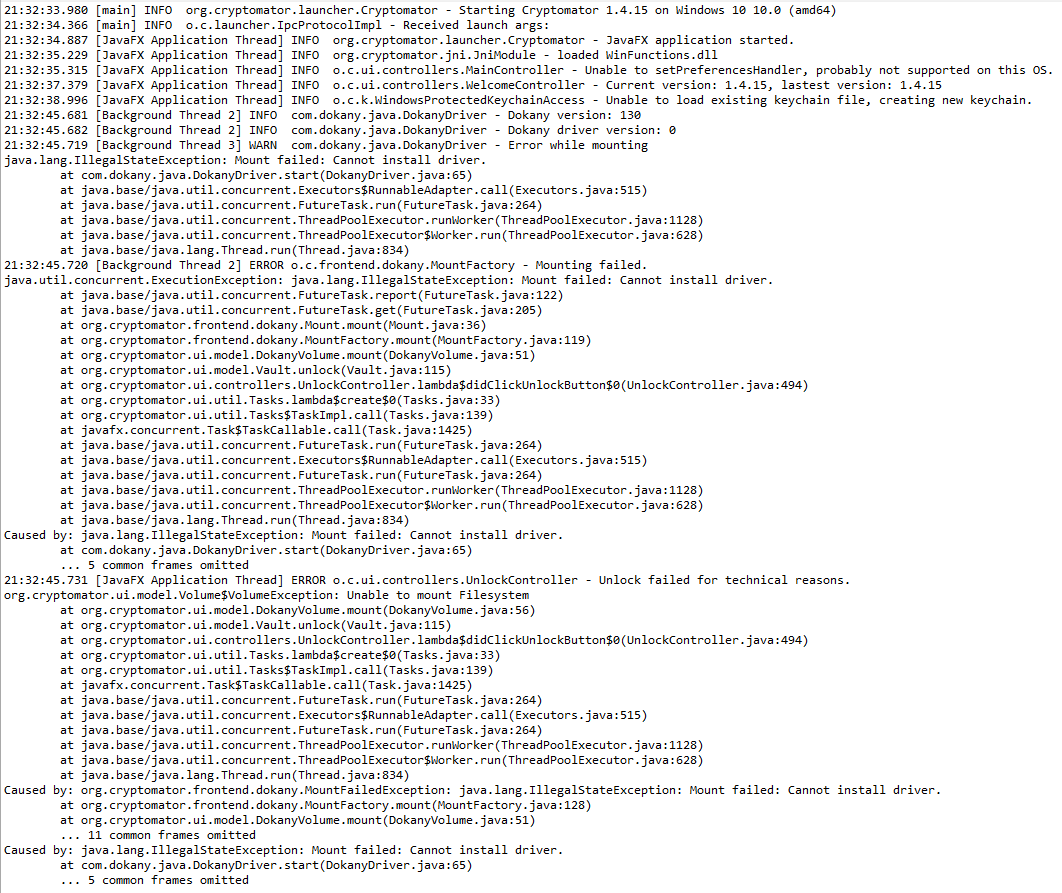 Can somebody help me?
All the best,
Axel