Hi,
I am using Cryptomator version 1.3.1 on a Sierra Mac (v 10.12.6).
When I work on Microsoft Word 2011 (v 14.1.0), sometimes when I want to save my file (on my crypted GoogleDrive), I can not and this error box appear: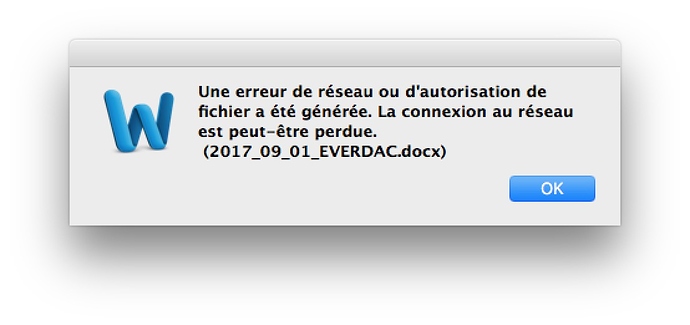 However, there is no problem with the virtual disc mounted on the desktop.
The only way I found is saving the file in a folder outside from the Google Drive.
I do not have this issue with files not crypted on the Google Drive.
Thank you for your help