Hi.
Another FYI-post from me.
I was just wondering if someone else have had experience of "My Computer"-icon start multiplying itself during running of Cryptomator, probably in conjunction with some other piece of software?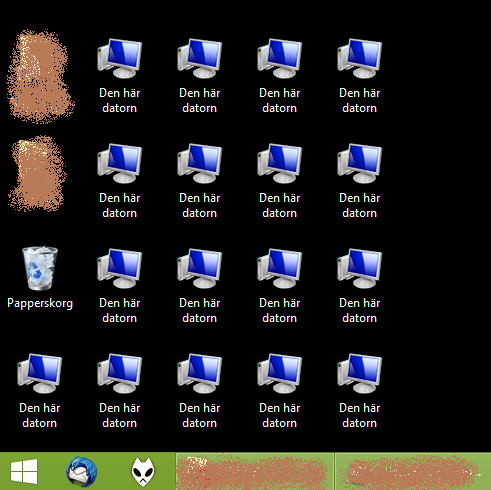 I can't reproduce it. It just "happens" every now and then.
It ONLY happens when Cryptomator is running. But, it does NOT happen EVERY time Cryptomator is running.
I suspect there is some other process or application that don't get along with Cryptomator under certain circustances.
Anyone have a clue?
I doesn't bother me really, I just find it odd. And, again, I'm not sure Cryptomator is the culprit.
It's PC-system running WIndows 8.1 64-bit.
I have Classic Meny 4.2.5 installed to get a more "familiar" look on the Start-meny, not really fond of the Windows 8 UI there. I'm also running MEGA service for cloud storage. These two app is somewhat suspected but I'm far from sure…