Hi guys,
just letting you know that the new version (1.6.4) is being flagged as Ransomware by Malwarebytes.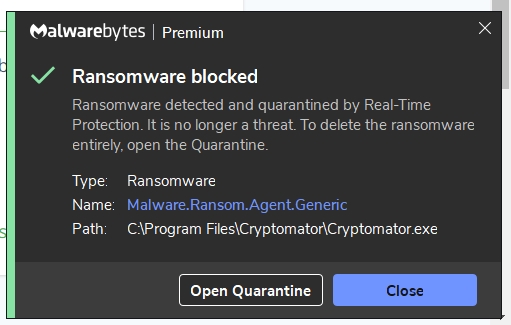 Thanks for letting us know! I opened a thread in their support forum, hopefully they respond soon

I think it is already fixed. I use the latest malwarebytes (4.4.11 with up-to-date virus definitions) and it is not flagging cryptomator.