Failed attempt to double click an executable file "snapshot_run.command" from within my vault with the following contents:
cd -- "$(dirname "$BASH_SOURCE")"
source activate snapshot
python snapshot.py

I get the error in the attached screenshot.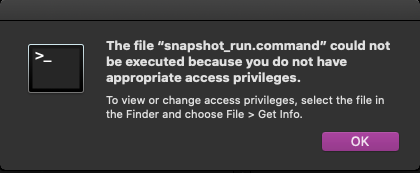 If I copy the same file to my desktop, it executes normally. My local user has full rwx privileges on the file. Thoughts?