Hi there,
I just tried out Cryptomator and installed it via PPA I'm on Linux Mint 18.3 Sylvia:
sudo add-apt-repository ppa:sebastian-stenzel/cryptomator
sudo apt-get update
sudo apt-get install cryptomator
Then I created a new vault on a formated fat32 hard drive.
After that I opened the folder that Cryptomator created and created a textfile inside folder d.
Without unlocking the vault I am able to do that: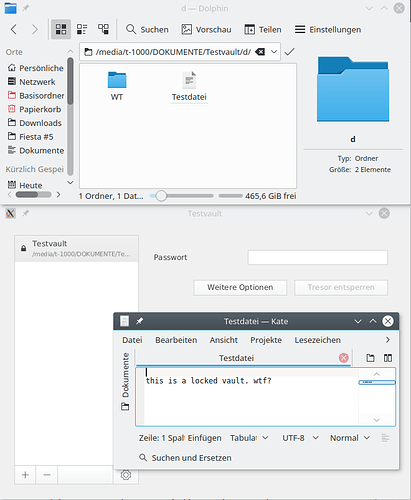 Also I created a file in the unlocked vault and was able to open it when the vault was locked again. What's going on here?
Thanks for your help…