Hi there!
I recently moved from Boxcryptor to Cryptomator, and copied all my files accordingly.
Initially, the copy was perfect, i.e. all files from the original folder were included in the Cryptomator folder too.
Now, 1 month later, I did another check of the files, and noticed that multiple files disappeared from the Cryptomator folder structure.
When I try to copy the files from my archive back into the Cryptomator folder they are supposed to be in, I receive a Windows "Error 0x8007045D: I/O-Device Error". (This only happens when trying to copy over files that disappeared. I can still write new files to the Cryptomator folder).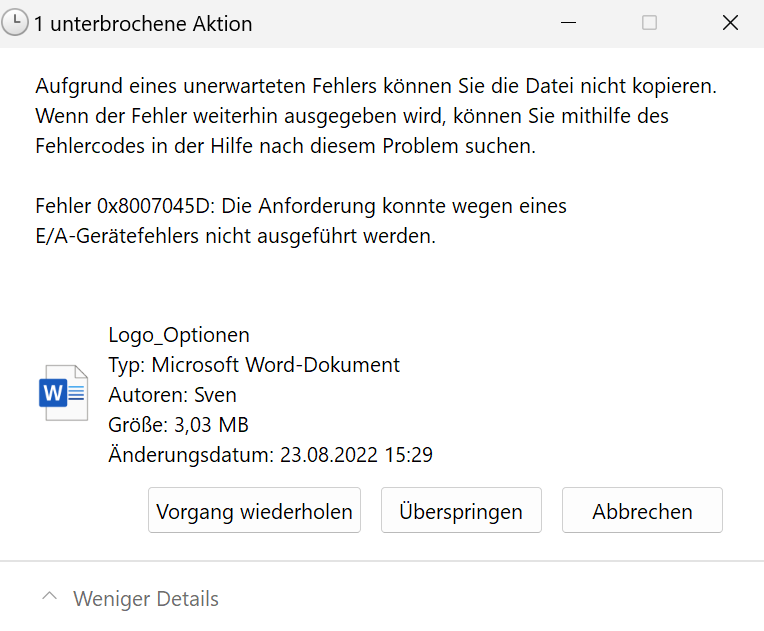 I continued by doing a integrity check in the Cryptomator Windows software.
Here, all 3 checks fail with the error "Check failed: Traversal of data dir failed. See log for details.".
The underlying OneDrive is completely synced.
Does anybody know what might be the cause of the disappearing files, copying problems, and failed integrity check?
I would really appreciate your help on this! Thank you very much in advance!