Hi,
Here's my issue : I can create a vault on my Cloud account just fine, but when i try to put a file in it, i got a first error message telling me i don't have enough space in it (i have) ; if i click "just copy anyway" i got a second error "Error HTTP : Conflict". When i click "Cancel" after that message, my gmail account seems to "dismount" itself.
Not sure if this an issue with Cryptomator or with my configuration. Other than that, Cryptomator works fine with a local file, and Drive works fine on it's own. Here's a picture of what i got, dont really bring more information though :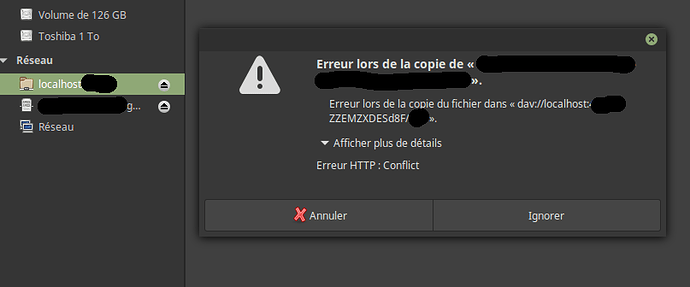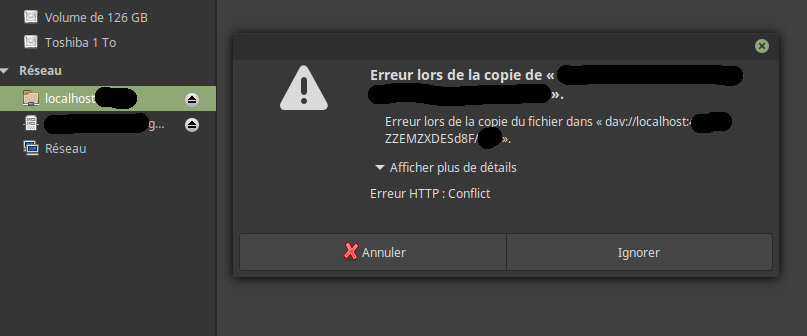 The message just read "error copying your file. Error HTTP : Conflict"
I'm using :
Linux Mint 18.3 Cinnamon 64-Bit
Cryptomator 1.3.2
GNOME Online accounts (Google Drive)
Sorry for my poor english. Any thoughts ?
Thanks.