After installing Dropbox and then Cryptomator on an iPhone, I am a little confused to see a toggle button for Dropbox under iOS > Settings > Apple ID > iCloud.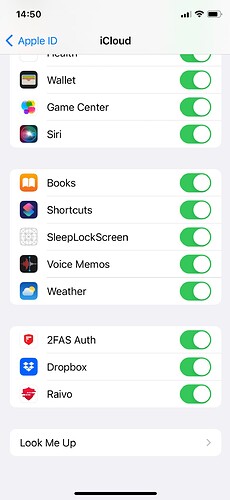 What does Dropbox use iCloud for? I have asked the same question to the Dropbox Community and before replying there, I'd like to know if Cryptomator needs to use iCloud (via Dropbox).
Version 1 (Cryptomator Classic for iOS) had its own toggle button for iCloud…
In general, I don't like it that various apps show up in iCloud without any indication what they are using the cloud-computing service from Apple for and what the consequence of turning off the service might be.