So, while I was testing out cryptomator 2 iOS before deciding to purchase it (current Boxcryptor Personal user), i discovered there is no icon for cryptomator entry on File app.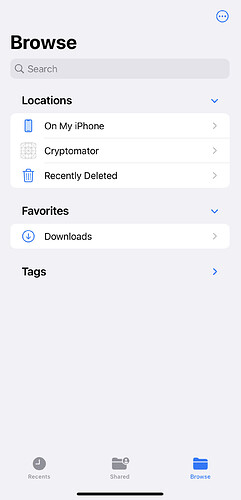 iOS 6.2/ Cryptomator iOS 2.4.3(1038)
Restarting my phone / reinstalling cryptomator 2 don't help
The cryptomator is on read-only mode as i had activated the trial version months ago when you guys first shipped 2.0. So the only way i can test again is via read-only mode.
Any hint?
Thank you