I've always been able to download/save files directly to my vault folders, but now get a popup saying "you don't have permission to save to this folder" and to contact the administrator - which is me!. It also happens if I download the file first to Downloads, and then try and save it to a vault folder (see attachment). When I click on the folder in my vault and go into Properties>Security, instead of showing my name, it has something like S-1-0-##### (maybe this is normal). Didn't have these issues until I took the latest update with Winfsp.
I can still unlock the encrypted vault, see the contents (folders/files) and access the files - the problem seems to be centered on saving files to a folder. It won;t even allow me to create a copy of a file within the same folder (see attachment)
Running Windows 11
Virtual Drive volume type is set to Automatic
Anbody have a solution?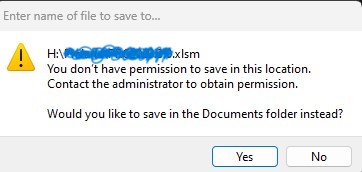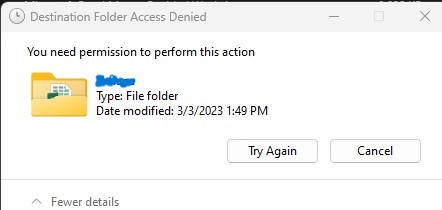 I may have stumbled on the solution. I selected WebDav (Windows Explorer) as the volume type and restarted CM. Now appears to be letting me save files to and within vaults. Would still like to know if this is the correct solution.