I've been using a Vault folder and synced to an external disk (manually), and the cloud (automatically, using MEGAsync). Recently I've moved from MEGAsync to OneDrive, and I can reveal the drive, rename files and delete them but not create new ones.
The error I get using Windows Explorer is as seen in the screenshot (example trying to add "MEGASyncSetup64.exe"). It works when using the backed up version from the external drive. Do I need to configure a setting?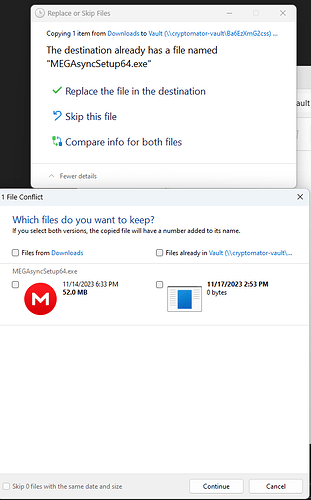 Help is appreciated. I would be happy to provide more information or debug logs.