Urgent
Greetings, I just connected to google drive in GNU/Linux
through GNOME account management that comes with the system.
When unlocking the vaul is not seen any file, but to enter normally through the browser to google drive I can see the folder I created on my android device and encrypted files, and to enter I can see a text file next to masterkey.cryptomator with some keys. There is the picture, the question is, are those my keys with which the vaul is encrypted with cryptomator.
Thank you in advance for your answer.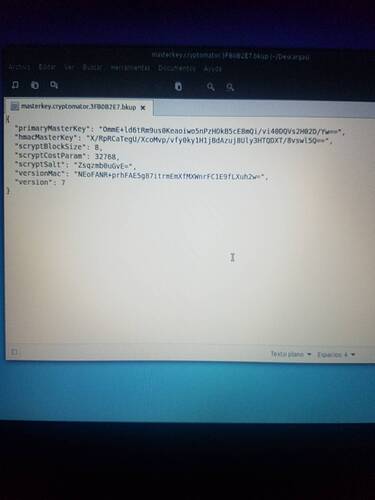 Link:
https://cryptpad.fr/file/#/2/file/bEztQQ23f0l7TG3PowfNMu7W/