Hello,
I have been using cryptomator for a while now and this morning I couldn't unlock my vault, I didn't change anything, didn't change password, didn't upgrade version (I have 1.4.5):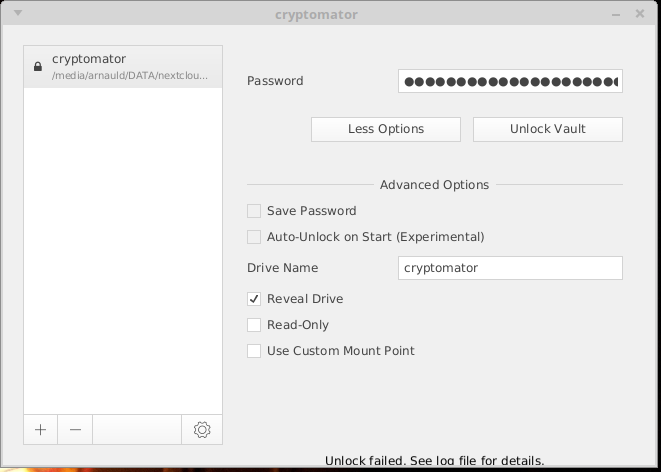 What can I do ? It says to look for log files but I don't know where there are.
Thank you for any help. I am running Linux Mint Sylvia.