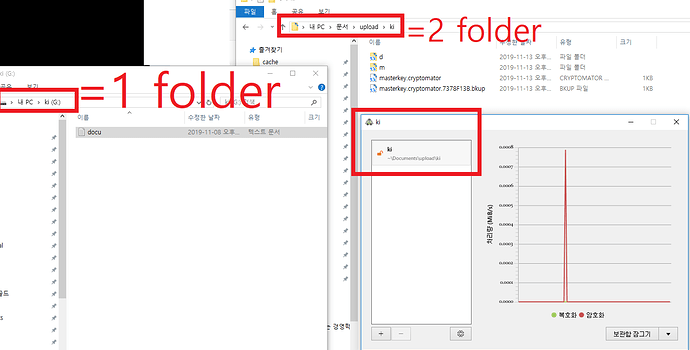 Hi. I create vault "ki" folder. and 1 folder open and 2 folder open.
And i put docu.txt file to 1 folder in but the file does not appear 2 folder.
It's the same even if i put it in the 2 folder, docu file doesn't seen 1 folder.
What should I do? Please help me.