OS: Windows 10 64 bit
Drive integration: Dockany
Syncing with Nextcloud
I am using Evernote for notes organization and one week ago I exported one single note into my Cryptomator virtual drive. Today I tried to import the note back to Evernote and got an error message saying the chars can not be recognized (I was also having a chat with Evernote support but it seems like they can not help me)
So I took the file and opened it with Notepad++
It seems like one third of the file is filled with "NUL"s until it proceedes with normal text.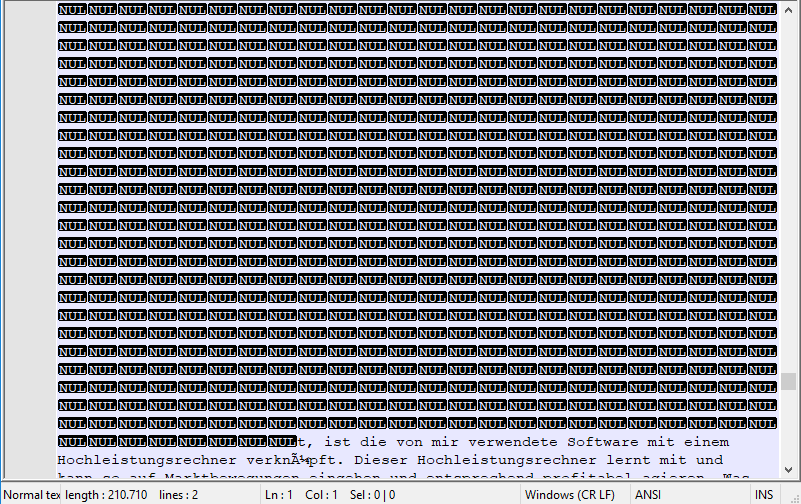 Also the size of the file has reduced from 11000 kb to 200kb.
I have 3 log files that contain a few lines of errors. If a team member is reading this thread I would be happy to send it over via PM!
You would really make my day if there is a solution for my problem…
Daniel