I want to export a Word file as PDFf using "Save as…" and then use PDF as file format.
If I save it on a Cryptomator-drive I get the error message "Die Datei kann nicht exportiert werden"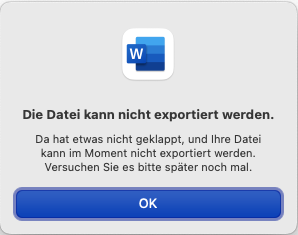 If I save it in a folder that is not managed by Cryptomator, all works fine.
I use "Fuse" as drive type.
Any ideas? Thanks!